Ruim jij je huis graag netjes op en heb je het liefst al je devices op één plek liggen? Dan biedt de Xtorm XPD05 Pixl Power Hub uitkomst. Met vier USB-aansluitingen kun je al je devices tegelijk opladen bij hetzelfde stopcontact en het ziet er nog netjes uit ook. De Xtorm XPD05 Pixl Power Hub wordt standaard geleverd met de kleuren die je hieronder op de foto kunt zien. Met de bijgeleverde oranje onderdelen kun je de kleuren nog iets aanpassen. Wij hebben hier zelf niet voor gekozen.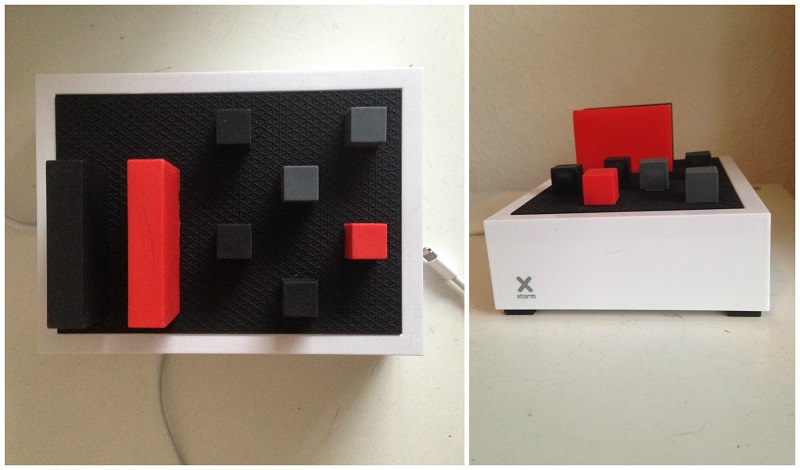 De grote blokken aan de achterkant van de Xtorm XPD05 Pixl Power Hub zijn geschikt om een iPad of andere tablet te plaatsen. De kleinere blokjes bieden plek aan een drietal smartphones, iPods of andere MP3-spelers.De USB-aansluitingen zijn netjes weggewerkt aan de onderkant van van het blok, zodat je de kabels niet ziet wanneer je ze niet gebruikt.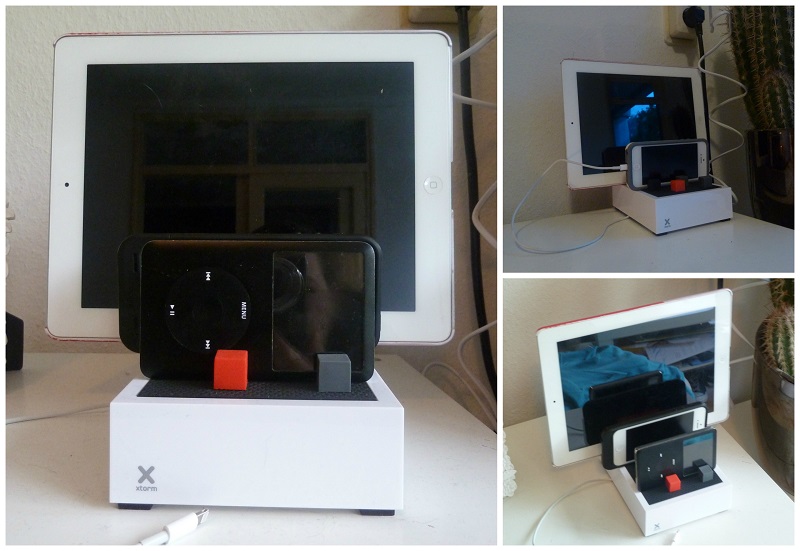 Van tevoren was ik erg enthousiast over de Xtorm XPD05 Pixl Power Hub. Hij ziet er goed uit en ik vond het idee erg goed. We hebben meerdere devices in huis die dagelijks opgeladen moeten worden en hierdoor komen we wel eens stopcontacten tekort in de woonkamer. In de praktijk bleek dat ik weinig gebruik maakte van deze manier van opladen. Ik liep er eigenlijk voorbij. Kortom, het is wat mij betreft een leuk hebbeding, maar ik zou het niet direct aanraden als must-have.