Windows 10 Mobile uitgesteld
Het is momenteel niet duidelijk waarom de Windows 10 update is uitgesteld voor de Lumia 430, Lumia 435, Lumia 532, Lumia 535, Lumia 540, Lumia 640, Lumia 640 XL, Lumia 735, Lumia 830 en Lumia 930. Eerder kondigde het bedrijf uit Redmond nog aan dat het de update in december zou worden uitgebracht, terwijl de nieuwe periode een stuk vager is. Microsoft zegt namelijk dat de update begin volgend jaar verschijnt, wat natuurlijk van alles kan betekenen.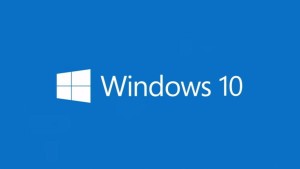 Microsoft bracht de volgende verklaring naar buiten:
"This November we introduced Windows 10 to phones including brand new features such as Continuum and Universal Windows Apps with the introduction of the Lumia 950 and 950 XL. The Windows 10 Mobile upgrade will begin rolling out early next year to select existing Windows 8 and 8.1 phones."
In november bracht Microsoft de RTM versie (de definitieve versie) van Windows 10 Mobile uit met buildnummer 10586, dezelfde versie die ook werd geïnstalleerd op de Lumia 950 en 950 XL. Vorige week bracht het de eerste update uit voor beide toestellen, echter werd de uitrol van deze update tijdelijk stopgezet vanwege installatieproblemen.