Deze blog is een analyse en gebaseerd op mijn point of view op de gebeurtenissen.
Eerder vandaag kwam het woord naar buiten over een cyberaanval tegen Zuid Korea. Deze aanval is gedaan door een groepering die zich het WHOIS team noemt. Dit team heeft verschillende sites gedefaced.
httpv://www.youtube.com/watch?v=07Iq8V_OMJg
De code die het Whois team gebruikte om websites te defacen is door iemand gepost op internet (http://pygments.org/demo/68313/). Hier kan je zien dat er verschillende emailadressen gebruikt zijn door het team.
arrFadeTitles[0] = "APTM4st3r@whois.com";
arrFadeTitles[1] = "dbM4st3r@whois.com";
arrFadeTitles[2] = "d3sign3r@whois.com";
arrFadeTitles[3] = "vacc1nm45t3r@whois.com";
arrFadeTitles[4] = "r3cycl3r@whois.com";
arrFadeTitles[5] = "s3ll3r@whois.com";
Er zijn ook screenshots van computers in omloop waaruit duidelijk word dat er Wiper malware is gebruikt. Dit type malware is eerder gebruikt in twee aanvallen die gelanceerd werden uit Irak.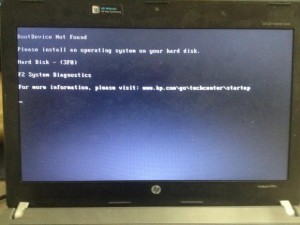 Maar is dit een los staand incident of is dit het begin van een cyberwar? Dit is nog iets wat de tijd zou moeten leren. Op dit moment is het cyberterrorisme. Cyberterrorisme word vaker gelanceerd tegen televisie stations en banken. Deze doelwitten kunnen namelijk een hele economie plat leggen. Voor een cyberwar is het noodzakelijk dat een land de aanvallen uitvoert, of laat uitvoeren maar er is op dit moment nog te weinig aanleiding om dat te geloven.
Eerdere incidenten met Stuxnet vertellen ons dat een cyberwar zoals toen jaren kan doorgaan. Maar deze aanvallen waren veel stiller en vooral bedoeld om niet op te vallen. De aanval van vannacht laat duidelijk zien dat de aandacht opgezocht word. Dit doet mij denken dat we hier niet richten een cyberwar gaan. Het lijkt er meer op dat een groep script kiddo's een snelle manier zochten om beroemd te worden. En dat we binnenkort hier niks meer van horen.
Maar dat de aanval goed is uitgevoerd, dat is iets wat vast staat. Of we bang moeten worden? Nee, ik denk niet dat dat noodzakelijk is.