Virtual Reality brengt je naar een andere dimensie wanneer je een VR bril opzet. VR gebruikt men voornamelijk voor simulaties, het kijken van films of voor het spelen van games. Hier lees je wat Virtual Reality is, hoe een VR-bril werkt en wat je aan VR hebt.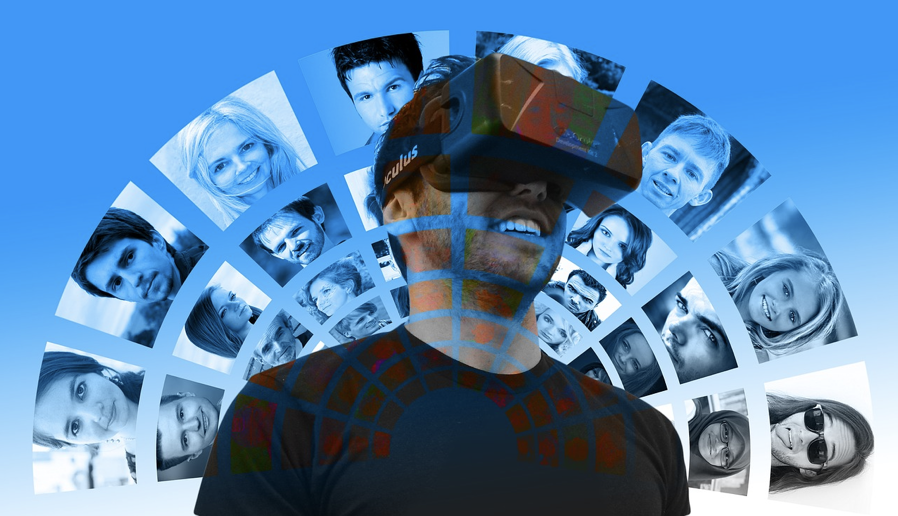 Virtual Reality – ook wel VR genoemd – is een technologie waarbij je een bril op je hoofd zet en je jezelf in een andere wereld waant. De bril registreert elke beweging van je hoofd, waardoor het lijkt alsof je écht in een andere wereld zit. Je zet een bril op en kijkt 360 graden om je heen en beleeft alles in 3D. Dit heeft veel toepassingen voor gamen, beleven en ontwerpen.
Wil je graag Virtual reality huren? Flex IT Rent verhuurt Virtual Reality (VR) brillen en of pakketten voor beurzen, evenementen of andere zakelijke doeleinden. Koppel het thema van je evenement aan VR brillen en laat je klant een onvergetelijke, realistische visuele ervaring beleven. 
VR huren voor beurzen
Als je met een bedrijf op een beurs staat, wil je potentiële klanten kennis laten maken met je bedrijf. Dit kan op verschillende manieren. Het gebruik van een Virtual Reality bril is hierin een populaire keuze. Met een Virtual Reality bril kun je de klant het gevoel geven in een compleet andere ruimte te zijn.
Apple uitermate geschikt voor Virtual- en Augmented Reality
Met honderden miljoenen devices die geschikt zijn voor Augmented Reality (AR) en duizenden AR?apps in de App Store heeft Apple het grootste AR?platform ter wereld. En omdat de hardware en software van Apple helemaal zijn ontworpen voor AR, is er geen betere manier om AR te ervaren.
Minecraft Earth.
Ontdek een hele nieuwe dimensie van Minecraft terwijl je in de echte wereld creëert, verkent en overleeft. Deel je creaties met je vrienden en speel samen met hun personages in een Minecraft-wereld op ware grootte.
Wil je apparatuur van het merk Apple huren?
Lichte kantoortaken of zware applicaties voor grafische vormgeving en DTP? De Apple hardware van Flex IT Rent is uitermate geschikt voor deze werkzaamheden en overtreft qua prestaties andere apparatuur door de moderne processoren. Bij Flex IT Rent kun je alle iMac modellen huren in 21.5 en 27 inch. Ook kun je MacBooks huren van 13 en 15 inch met of zonder touch. Apple Mac Pro of Mac Mini? Wij hebben een groot assortiment aan Apple apparatuur.Apple huren bij Flex IT rent!