Via steeds meer kanalen komen er geruchten binnen dat Lenovo wederom een bod gaat doen op BlackBerry. Toen BlackBerry een tijdje geleden in de etalage voor verkoop stond, zou Lenovo ook interesse hebben gehad, maar dit werd toen volgens onbevestigde bronnen geblokkeerd door de Canadese overheid. Blijkbaar heeft Lenovo nu een oplossing?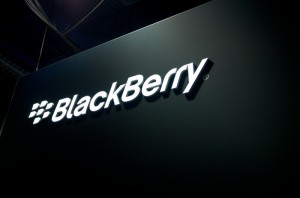 Een mogelijke constructie zou zijn dat de software-activiteiten van BlackBerry in Canada blijft. Dit betekend dan dat alleen de fabricage van de toestellen verhuist naar Azië. Wat in principe betekend dat er niks veranderd, de toestellen worden nu ook al gemaakt door het Chinese bedrijf Foxconn.
Footprint
Lenovo heeft wel bekend gemaakt dat het al langere tijd opzoek is naar overname kandidaten in Europa en Amerika. Als Lenovo inderdaad BlackBerry overneemt zal dit haar footprint in het westen zeer vergroten. BlackBerry heeft namelijk op zakelijk gebied een aardig klantenbestand, waaronder ook veel overheidsbedrijven.
Motorola
Eerder nam Lenovo al Motorola over, waarmee het de nummer vier wereldwijd werd  is qua telecom fabrikanten. Volgens bronnen wordt dit weekend bekend gemaakt of er daadwerkelijk een bod is gedaan, en of er sprake is van een overname.
Redactie
Wij hebben geprobeerd Lenovo om een reactie te vragen, er is echter nog geen antwoord gekomen op ons bericht. Als er meer bekend word zullen wij dit hier zeker posten. Wat vind jij van deze eventuele overname? Laat het achter als reactie.